MY SURGERY CAKE!!
Okay if you get offended easy do not continue with this post.
A girlfriend of mine, Jonnine, came by to visit tonight and she was bearing sweets. She brought me a cake welcoming the "ladies" in the world..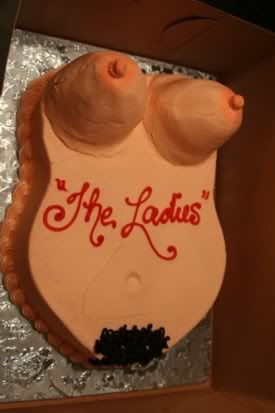 Is this not the funniest shit?
My god girl, please take your ass back to bed. You look "ruff"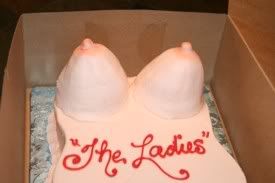 The girls have officially blossomed into "Ladies"
By the way the cake is very tasty. I can actually say I have eatin a booby now. LMAO