3 "Birfday's" in 1 Day!!
*AHEM* I will be expecting the Mother of the Year award because being the most fantastic mother in town I managed to take my chil-ren to 3 birthday parties in one day. All of them back to back. 11:00, 1:00 and 3:00. By the time the 3:00 party rolled around I was just as cranky as the kids. It was fun for them though and they were pooped.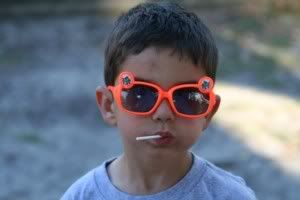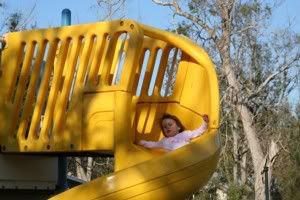 Mason had his first sleepover on Saturday with Mikey ( Elizabeth's little boy). He was so excited to go stay and play with Mikey and Bella. Eliz reports they had a good time and Mason was good. She also told me he didn't wake up until 8 am. NOW if his little bootay was at home he would have been up at the butt crack of dawn. Little shit. How dare him sleep in when he is at someone else's house. Melana went and stayed with Honey. (My mom) and O'Neil and I went for round 2 of the redneck races. Yes folks I went back, BUT this time I wasn't as dressed up as the first time. It was still cold as hell out there.
Travis raced his car (Travis is O'Neil's twin..hehehe)and he came in fourth so that was really good. This is only his 3rd or 4th time racing. He is trying to talk O'Neil into racing also. If that happens I guess I'll be a regular at the redneck races. Would I be considered a redneck now? It is pretty fun though to watch the wrecks. That's what I like.
Travis's racing in the feature
This was a wreck that happened right in front of us on the last lap. That's gotta piss ya off!
Well that is enough of my ramblings nothing exciting to report. Until next time..I'm Outta here